Welcome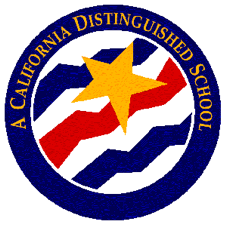 to the Vanalden Avenue Elementary School website. We are a California Distinguished School and the recipient of the Title I Academic Achievement Award.
Foremost, Vanalden is a school where every student is known, cared for, and respected. Each student is a member of the "Vanalden Family."
We are a place that challenges every student to perform to their best. We do everything possible to support our students' ambitions and goals. In pursuit of our vision, our teachers and support staff constantly seek the best ways to nurture and assist our students.
We also value parental involvement. The teachers and I know that parental involvement is a key element in children's success in school. I welcome all parents/guardians to get to know their child's teacher, Parent Center Representative, PTA, and me. All of us will help find ways for parents to be actively involved at Vanalden.
Please explore our new Vanalden Avenue Elementary School website to learn more about Vanalden. We will offer updates on school events and your child's classroom (under STAFF Directory).
Sincerely,
Miss Yang
"Character is like a tree and reputation like a shadow.
The shadow is what we think of it; the tree is the real thing."
– Abraham Lincoln